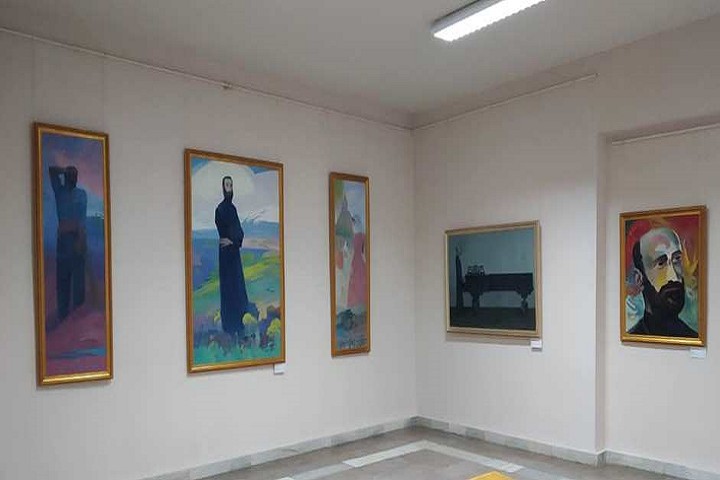 The Museum of Mher Abeghyan of Ejmiatsin was established in 1990. It was based on the paintings and graphic works of the author donated to his native city.
The art of the People's Artist Mher Abeghyan was formed in 1930-1940s firstly in the field of graphic, then of painting.
During his whole creative career the painter remained faithful to his artistic language and fingerprint developing and enriching it.
Mher Abeghyan created in all genres. Tranquility and mental peace prevail in his landscapes, his still lives are bright, festive and vital, the decorative verve is peculiar to them. In the compositions and portraits of the painter the human characters are full of lyricism.
Mher Abeghyan worked much with charcoal, pen point and sanguine as well as made etchings. But linocut was his preferable graphic technique. The works done with this typographic technique attract for their execution, beautiful refinement of the surface, impetuousness of the line.
The painter's oil paintings are exhibited in the branch. His graphics are also exhibited regularly.
The considerable part of the master's heritage is exhibited in the permanent exhibition at Armenian National Gallery.